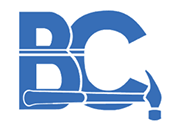 University of Tennessee Lake Loudoun Plaza/Pat Summitt
Feature Wall-Knoxville, Tennessee (2013)
BLOUNT CONTRACTORS, Inc. performed all cast-in-place concrete work for this lasting tribute to famed basketball coach Pat Summitt. The "Feature Wall" retains a hillside supporting a parking garage above, while also serving as a backdrop for a bronze statue of the legendary coach of the Lady Volunteers. The wall incorporates multiple curves, slopes and batters as it rises from a height of 12 feet at its south end to a maximum of over 22 feet near its center. This project serves as a wonderful example of cast-in-place concrete's versatility as both a structural and architectural material, with no limitation to geometric possibilities.
Owner:
University of Tennessee
1311 Circle Park Drive
Knoxville, TN 37916
Designer:
Studio 4 Design, Inc.
414 Clinch Avenue
Knoxville, TN 37902
General Contractor:
Merit Construction, Inc.
10435 Dutchtown Road
Knoxville, TN 37932
Concrete and Engineering Construction Services